OUR STORY
In order to be a farmer these days you have to be a survivor, and that means being able to change with the times. Our farm is dedicated to modern, environmentally-friendly growing practices that protect your family and help preserve our precious orchard soil.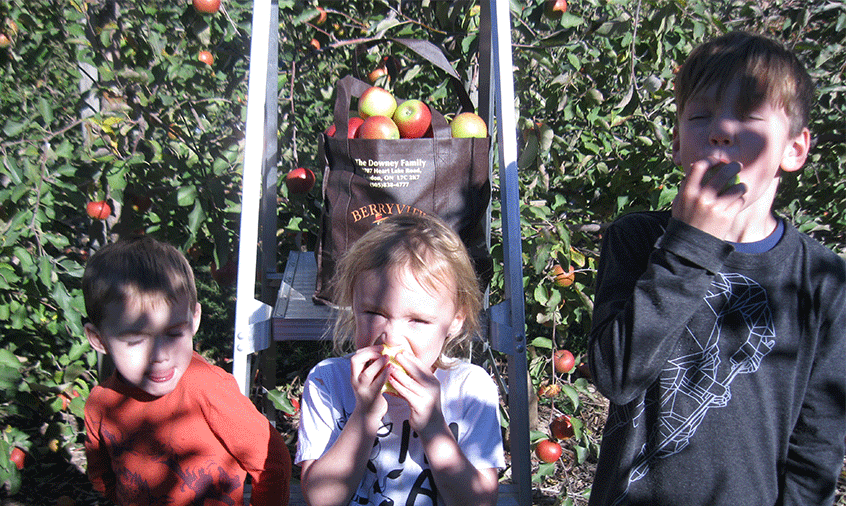 Downey's Strawberry & Apple Farm is a family farm, owned and operated by Greg Downey which grows fruits and vegetables. Greg is a 7th generation farmer in the Region of Peel and 3rd generation Downey on Downey's Strawberry & Apple Farm.
The market has become a Caledon landmark since converting from its dairy farm roots in the early '90s.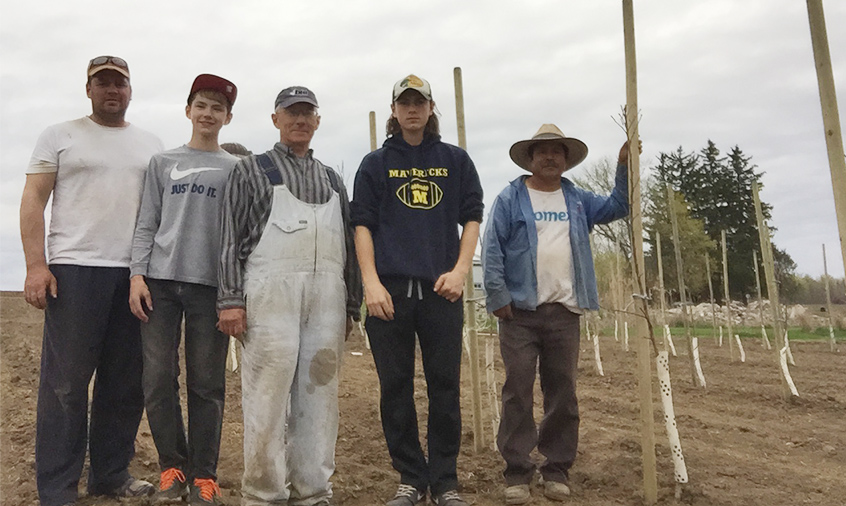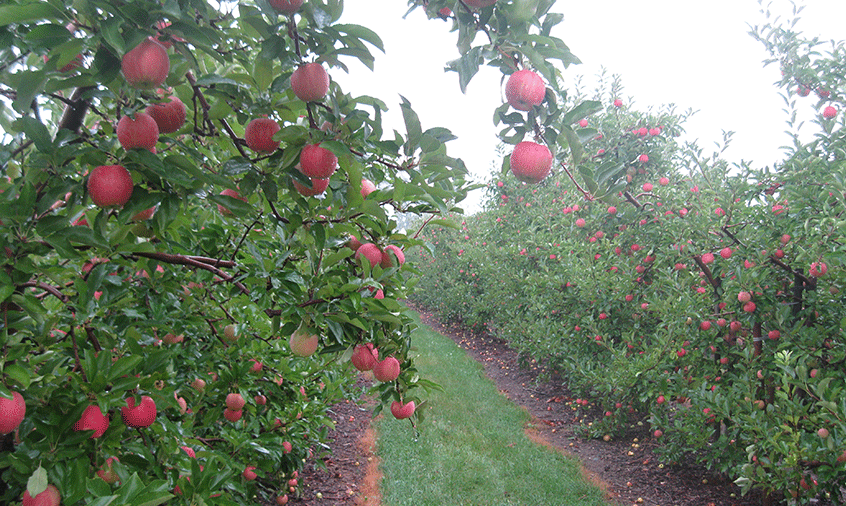 Greg divides his time in the growing season between thousands of strawberry plants and raspberry canes planted on the Caledon farms. In total, he farms 206 acres which also includes sweet corn, pumpkin, squash, soybeans, wheat and apples.
New to the operation, the orchard in Breslau! Continuing with the tradition of strong family roots, our new location is where Melissa grew up and where her family continues to play an active role in the farm. Greg and Melissa's passion for the apple orchard began in 2007 and they now boast more than 11,000 productive trees on the farm – with plenty more to come!
Seasonal Employment
Looking for a fun and rewarding work experience?
Downey's Strawberry & Apple Farm is looking for employees who are:
• Friendly
• Team Players
• Excited about working with people
• Willing to learn new skills
• Hardworking
• Reliable
• Outgoing
• Ages 14 & up
We thank all interested applicants however only those selected for an interview will be contacted.